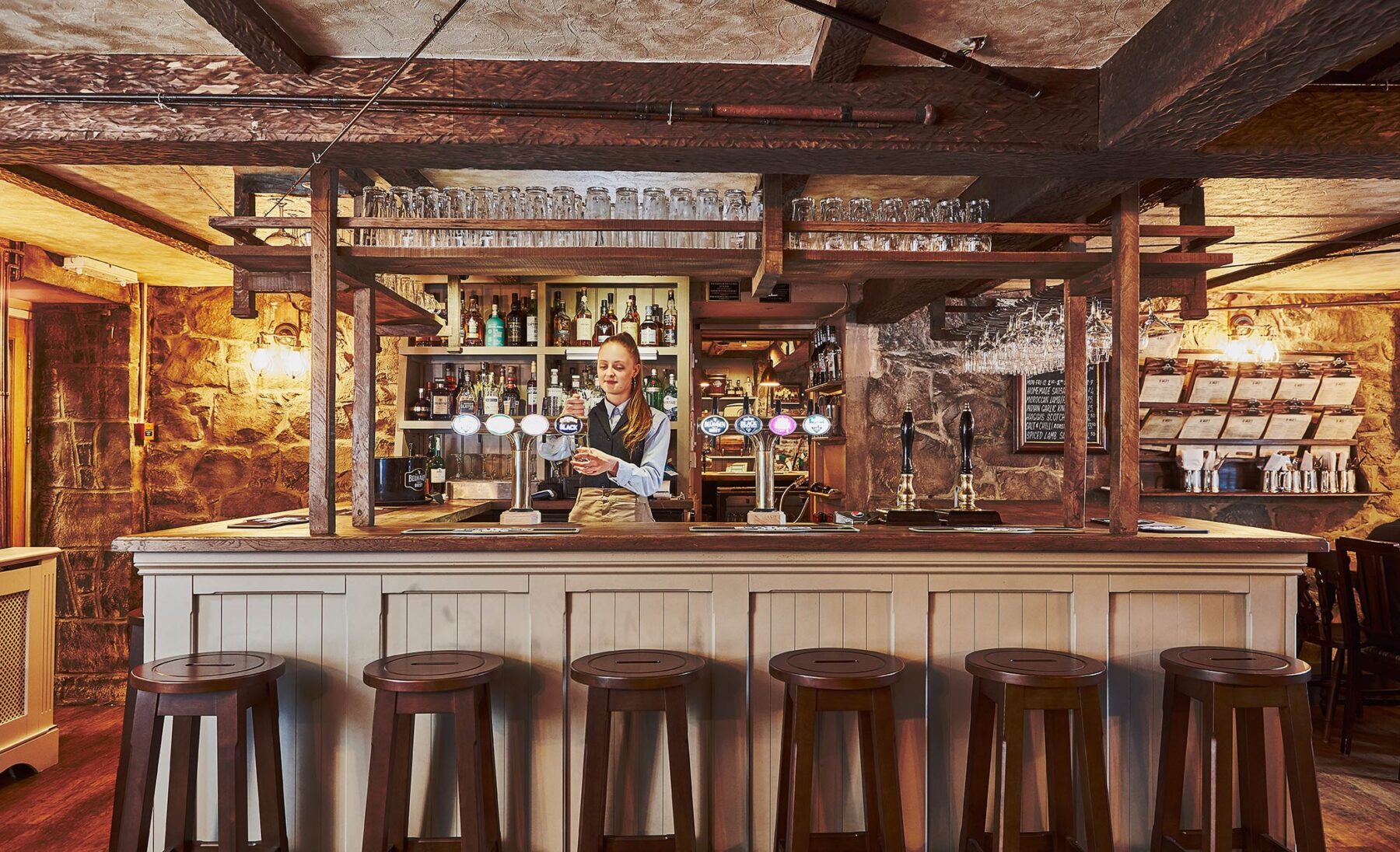 The Taynuilt Inn
Bar, kitchen and accommodation
The Taynuilt Hotel is a Highland property situated at the heart of the picturesque village of Taynuilt in Argyll. The village of Taynuilt even takes its name from the hotel as Taynuilt in Gaelic means 'house by the burn'. The Taynuilt Hotel for centuries has been a staging post for travellers along this route.
Nestling at the foot of Ben Cruachan, between Loch Etive & Loch Awe, in an area of outstanding natural beauty and steeped in history, Taynuilt offers the inspired choice location for discovering the West Coast of Scotland. The hotel provides an excellent base to visit the surrounding area and take part in the many local activities such as fishing, hill walking, golf, wildlife tours and much more.
The hotel has two eating areas available: the cosy lounge bar and the Snug restaurant. The chefs use the freshest produce from the West Coast of Scotland and use simple ingredients to enhance their flavours. The menu offers a variety of delicious meals to compliment all tastes. The restaurant is open to residents and non-residents alike.
The hotel's lounge bar is perfect to enjoy a drink with friends or a tasty cup of our coffee with the chef's homemade fudge, shortbread and ice creams.
Taynuilt Hotel, with its modern facilities, fine hospitality and superb food, is the perfect choice for visiting Argyll and the West Coast of Scotland.
Find out more at taynuiltinn.com