A 'natural' playground
Nestled at the foot of 3695 foot Ben Cruachan and on the shore of Loch Etive, Taynuilt is an inspiring playground for many outdoor activities. Whether you're an intrepid explorer wandering mountains and lochs, or a laid-back sort who'd rather spend the day wildlife watching, Taynuilt has a range of rewarding, mixed-ability options on its doorstep.
Try exploring the historic ironworks, venturing inside the hollow mountain, lazing on the beach, fishing in the ponds and river, canoeing or sailing on the loch, playing a round of golf, visiting Cruachan's Hollow Mountain exhibition, cycling the forest tracks or visiting one of our beautiful gardens, there's plenty to see and do for all ages.
With forestry trails, nature walks and open gardens on the doorstep of the village – you'll find paths are clearly marked and graded for difficulty.
Loch Etive, a sea loch, extends for 18 miles from Connel (and its spectacular tidal Falls of Lora) to the stunning mountains of Glencoe. Landlocked for ultimate serenity, sea fishermen and canoeists get the chance to spot seals and soaring eagles against a backdrop of awe-inspiring Glen Etive.
Taynuilt Golf Club
Taynuilt Golf Club is a challenging 9-hole parkland course which was founded in 1987. The Course is surrounded by majestic scenery located close to the base of Ben Cruachan and with stunning views up Loch Etive.
To book a round call: Mairead Sim 01866 822429
taynuiltgolfclub.co.uk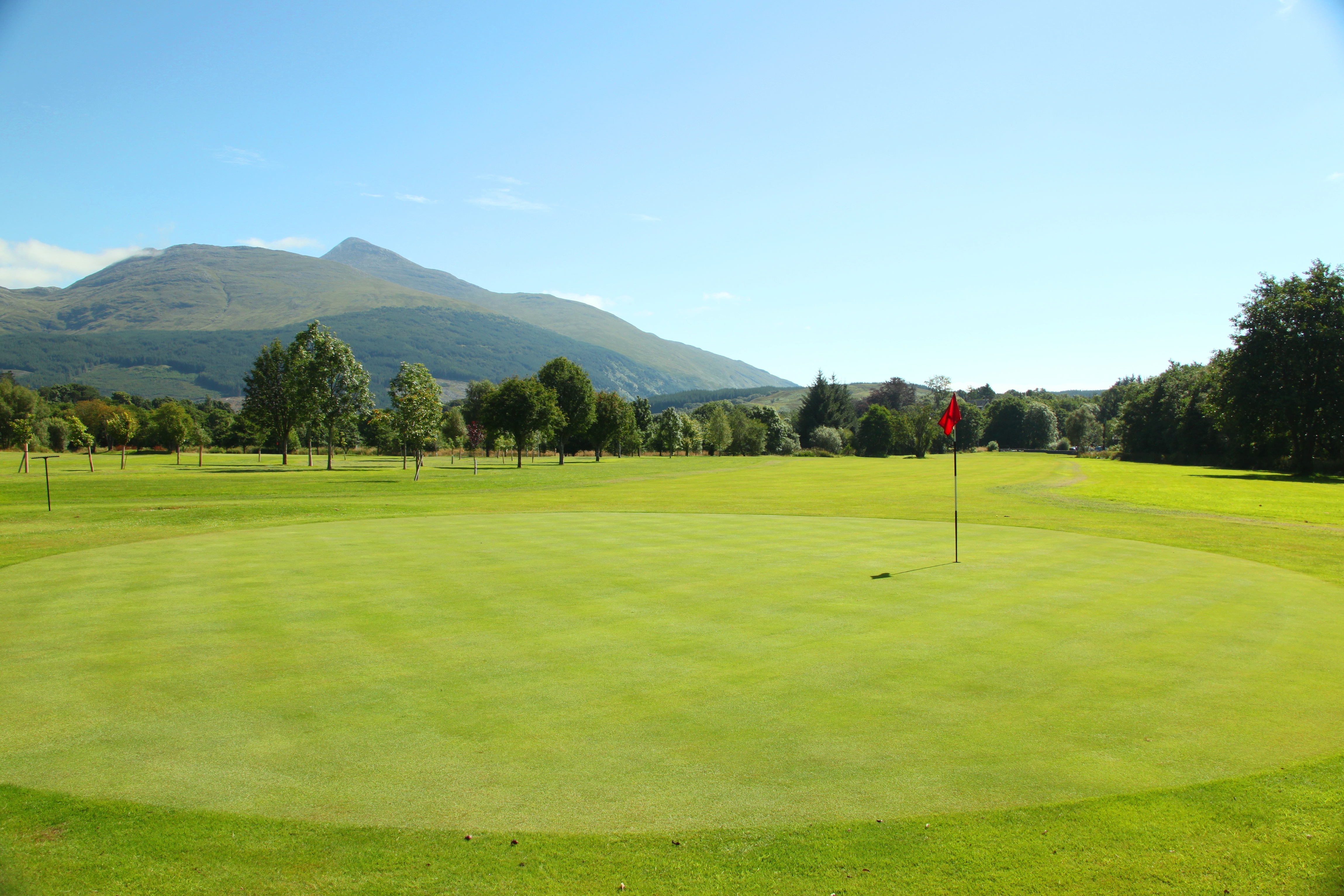 Taynuilt Pierwatch is a group of volunteers whose objective is to keep the piers clean and safe for all to enjoy.
The area boasts a host of different wildlife, some protected under Scottish Natural Heritage. We have a diversity of different birds, many varieties of ducks and geese plus overwintering visitors. If you come to visit then we ask that you respect the wildlife by keeping dogs under control, making minimal noise especially engines and generators and do not fly drones over the area (These are excluded under the Land Reform Act (Scotland 2003)).
In order to protect the public from committing unintentional wildlife crime, we aim to raise awareness of the close proximity that visitors are to the water and use the bins provided for all litter.
Any waste both dog and other should be disposed of correctly and not left to lie about. Removal of fishing line and hooks is paramount to the safety of all. Please help our task by taking all your litter away or disposing of it safely.
The trees in the area play a part in the life of many creatures – please use your own firewood and do not remove branches whether dead or alive. Fires should be kept on the pebbles of the beach, avoiding grass where possible and ensuring they are extinguished before you leave. The piers have significant historical importance and care should be taken not to damage or degrade them in any way .
As the area becomes very busy over the summer please stay for only 2 nights at the most. This allow others to have a chance to enjoy a short stay and also locals to access the car park especially for disabled residents to enjoy the view.
If you sit quietly and watch carefully you will see why we care so much. Thank you.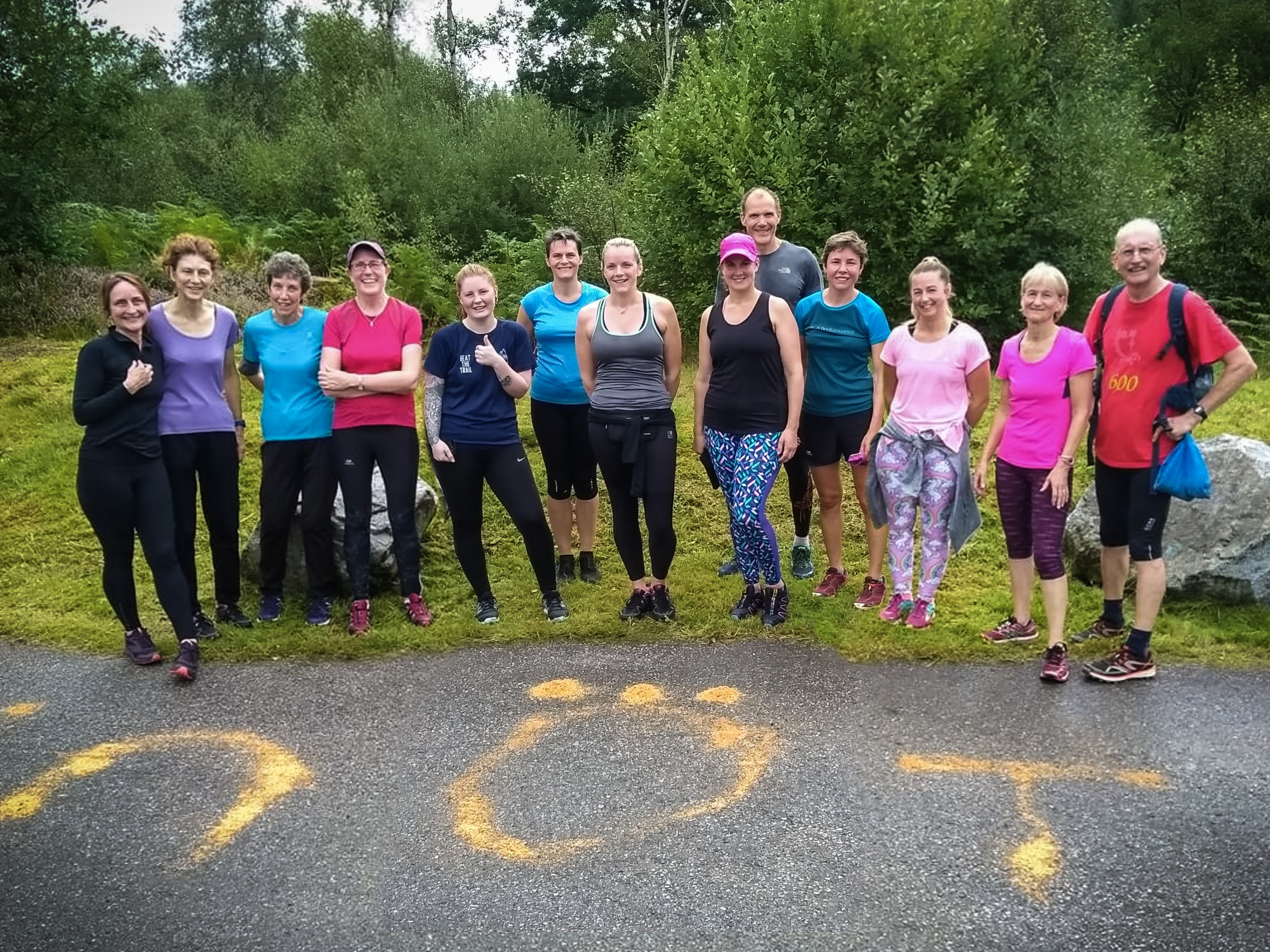 A word from a local
"With no less than six Forestry Scotland trails within a 10 mile radius, plus countless other routes through the Argyll countryside, Taynuilt is a runner's paradise! Whether you're looking for coastal roads, woodland trails or Lochside paths you'll find it here. We're lucky enough to have a very active running community in the village and often get together for group trail runs via the Taynuilt Runner's Facebook page. We'd love for you to join us! Find out more
Local's tip: If in doubt, stick to the forestry tracks. They are well marked, well maintained and offer a variety of distances. Make sure your phone is fully charged and keep an eye out for the abundant wildlife!"
Adele, blogger at Nest & Dressed
A word from a local
Taynuilt is a perfect location for cyclists of every type to get out and pedal.
With miles of single-track road riding on scenic roads, to full on mountain bike adventures, Taynuilt has it all.  Cycle route 78 passes through Taynuilt opening up options to cycle west to Oban or South towards Lochgilphead. Along both these routes are forestry plantations open to the public, offering cycle cross and MTB enthusiasts excellent trails.
If you are looking to leave your mark on the area Strava segments are around every corner with the chance to take a crown home with you!
North Argyll Cycle Club on facebook is a great place for finding out about local events and rides. Find out more
Fraser, road cyclist